Boarding and Grooming Requirements

All dogs must be up to date on rabies, DA2PP (canine distemper).  In addition, boarding dogs need to have a yearly negative fecal exam for intestinal parasites.  We also require the bordetella vaccine every 6 months.  For best possible immunity, your dog should be vaccinated at least 72 hours prior to boarding or grooming.  Non-compliance can increase your pet's risk of infection.

All cats need to be up to date on rabies and FVRCP (feline distemper).

All animals are encouraged to be on flea control during their stay at Chevington to prevent the spread of fleas. If your animal is found to have fleas, they will be treated.


Please call us with any questions

Why Choose Us For Boarding?

Dogs have supervised potty and playtime outside four times daily in our fenced in, grassy yard. We walk all dogs at 7am, 12pm, 5pm, and 9pm.

No hot dogs or chilly dogs here! We offer a temperature controlled environment set at a comfortable 65-75 degrees. In the winter they are heated by an infrared system, and in the summer they are cooled by A/C.

We have a large supply of soft comfortable bedding to put in with your special pup. Guests are also more than welcome to bring their own blankets, pillows or toys.

We have 50 + large runs for dogs that are cleaned daily and equipped with stainless steel bowls. Our runs are 4' by 6' and 3' by 6'. Made from fiberglass, they are easily cleaned.

Our special ventilation system is designed to change the kennel room air up to 10 times per hour. This keeps the kennel more odor free and less likely to spread contagious air-borne diseases like kennel cough.

We cater to your pets' special needs! If Fluffy or Fido needs medications daily, a special kennel or special diet, we do our best to accommodate their needs.

We also offer a seperate room for cats away from the dog kennels for a peaceful experience for our feline friends.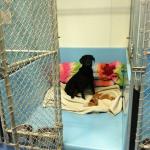 Follow the path along the side of the building to find our Boarding and Grooming Office.

Stop in during office hours for a tour.  We are very proud of our facilities and will be happy to show you what we can offer you and your pet.


We are excited to now offer new grooming options, with more flexible drop off and pick up scheduling, including Saturday grooming.  Call to schedule an appointment today!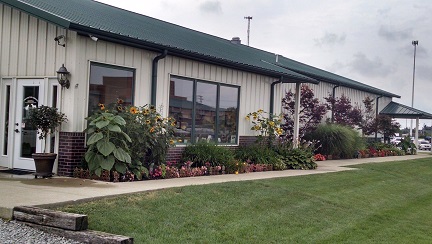 11875 Pickerington Rd NW

Pickerington, Oh 43147

Hospital:




Boarding and Grooming :




(614)837-6665

(614)837-6915